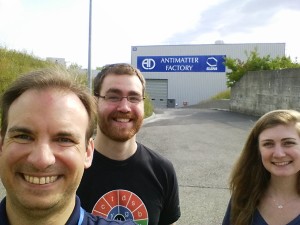 This was a very good week at CERN. We made some progress on identifying clear physics topics of exploration in the context of Run 2 physics involving H → bb decays. It was the week of the US ATLAS Meeting. Oh, and our new summer grad students arrived on Saturday. I only have 2 weeks left at CERN, so I am trying to make the absolute most of them because the privilege of being able to focus just on physics is going away in 13 days.
It was a really beautiful week on the French/Swiss border – the weather has been excellent and many a long run has been had by yours truly. I've been avoiding weighing myself this summer, but just based on how my clothes are hanging on me I'd say my summer goal of dropping 5-10 pounds is coming to be a reality. If I can maintain that when the semester starts, as I had maintained my previous weight during the semesters, life will be very good.
Let's have a look at some of the specifics.
Continue reading "Anti-Steve: The Week in Review (6/23 – 6/27)"