Reality in the Shadows
I recently co-authored a book for the general public that takes you on a tour of the universe, from the smallest things, to the biggest things and all the mysteries in between. "Reality in the Shadows (or) What the Heck's the Higgs?" is recommended for that young person in your life who is curious about how and why the universe works, or for that seasoned science enthusiast who wants a tour of the frontiers of human knowledge.
If you are interested in going a little beyond the book, and inside some of my own thought process when working on it, check out my series of blog posts "A View from the Shadows," themed after the title of a chapter from "Reality in the Shadows."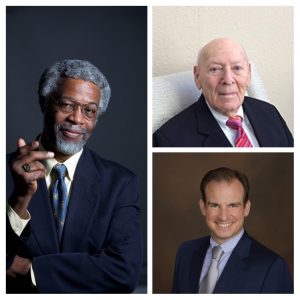 "Reality in the Shadows (or) What the Heck's the Higgs" is co-authored by S. James Gates Jr., Frank Blitzer, and me. It is available from Amazon.com, Barnes and Noble, Books a Million!, YBK Publishers, and other book retailers. $26.95.
Other Writing
The Adventures of My Pet Hamster: my long-running blog about science, life, politics, and other stuff.
Going Up Alleys: a professional blog I kept for a while, which eventually just got folded back into "Hamster" above. This was also a podcast for a while.
"Wonderworker" (A Christmas Horror Serial Novella): Back in 2014, I started a writing challenge to myself: create a serial novella, one chapter at a time over the winter break. My nephews contributed art for the project, and "Wonderworker" was born. I still harbor hopes of publishing it officially. The final draft available here is, in fact, NOT the final draft. I've worked on the book since, and hope to publish the heavily revised version of this someday. Wonderworker is the story of a small group of scientists who vanish in the trans-Antarctic mountains just before Christmas, and the horror that befalls those who go in to uncover the mystery of their disappearance.