April was a wonderful month for celebrating outstanding students. First, there was the Hyer Society dinner. Since last year's event was virtual only, inductees from 2021 and 2022 were invited to participate in this in-person event. I was pleased to be able to dine with excellent former students and/or teaching assistants of mine: Ryan Guess, Elena Henderson, and Elena's sister, Jessie Henderson.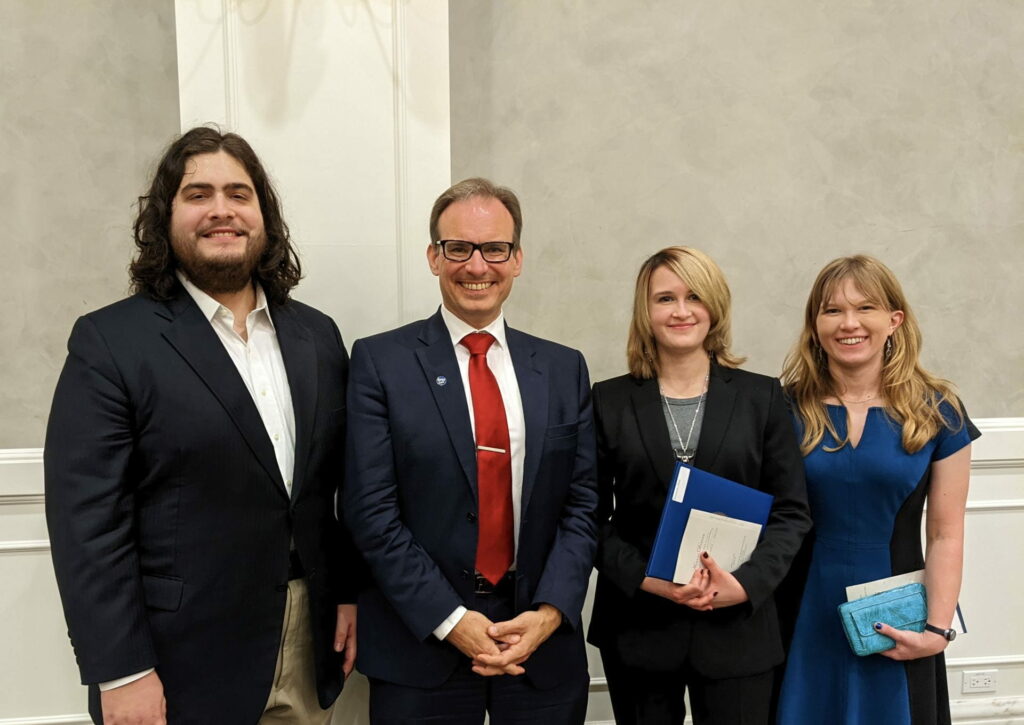 Later in the month was the annual Hamilton Scholar event to honor the 2021-2022 Hamilton Research Scholars and thank those who support this outstanding program. I was pleased to be able to celebrate Stephanie Gilchrist, a scholar who worked with me on aspects of the ATHENA detector proposal for the Electron-Ion Collider.
I am very fortunate to be able to work with such excellent students at SMU.