It is one day since the Texas Governor allowed businesses to reopen at 25% capacity. It is one day since the national stay-at-home recommendation was ended.
Families gather in athletic fields, in tight groups. People don't move off the sidewalk when I pass. I have to swing way out into the grass, dodging dog feces landmines left by irresponsible pet owners. Traffic is heavier on the roads. Everything seems busier.
Every passing person is the battlefield and the bomb, all rolled into one. I keep my distance.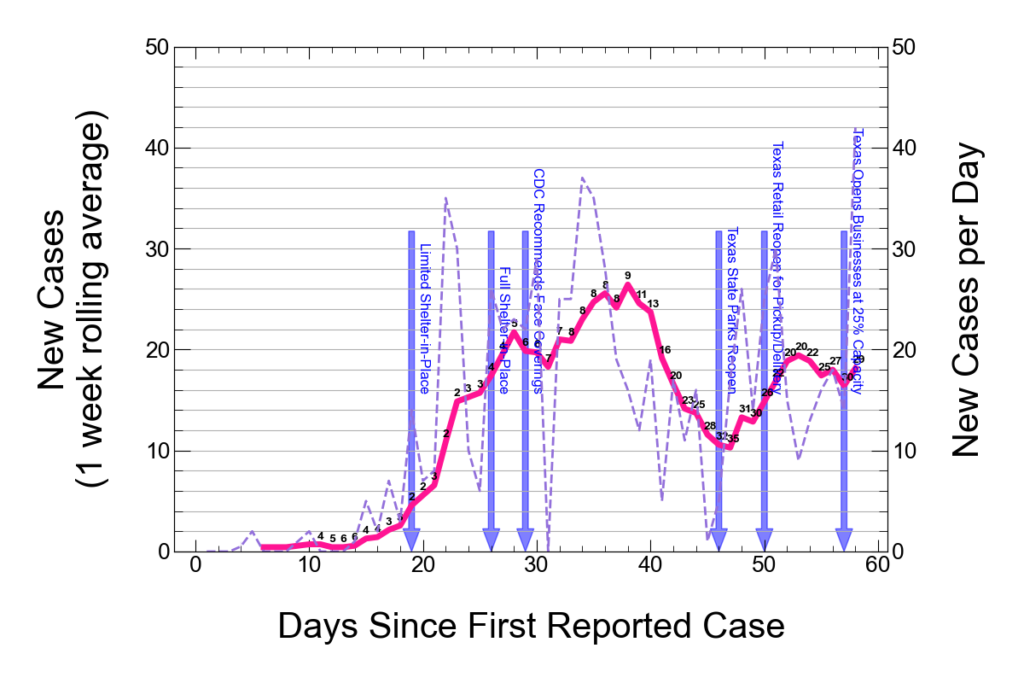 Collin County, TX sees it's largest one-day increase in COVID-19 cases – 42 reported in one day. This beat the previous record, 37 new cases, reported 24 days ago. This isn't even yet due to the impact of the loosening of social and policy restrictions on the growth and spread of the virus. This is either the work of increases testing detecting the infections that were already there, hiding in plain sight; or, this is the work of increasing infection from fatigue and complacency that accumulated in the past 15 days.
Or both.
I keep my distance from people when I am out running. Every one of them is the vector and the victim.
Yesterday, C-Day, was the day the U.S. effectively succumbed to a national policy of viral appeasement, turning a blind eye to the aggressor and ceding it the human territory it so desperately craves. With no national policy or strategy for testing, tracking, and quarantine, every American has been left behind on the battlefield, abandoned by the generals (who, by all reported, have hoarded ample testing for themselves [1]). We have been left in the trenches, in the rain, with only a standard-issue rifle, some trifling ammunition, a command to do our patriotic duty and die for the economy, and a lump of nameless fear in our throats.
Today is C+1.
[1] https://www.washingtonpost.com/politics/trump-white-house-events-coronavirus-testing/2020/05/01/21a9b5bc-8bbe-11ea-ac8a-fe9b8088e101_story.html