I've gone silent in this blog. Take it as a sign of everything else that has been going on. Writing in this blog is the first thing to be sacrificed when life intervenes.
It's been many months since I wrote here. Truth be told, I think I need to write something here now. Blogging can seem egotistical or boastful. For me, there is something of a catharsis in putting words and thoughts out in public, where someone might read them. If those words carry burdens or joys, then it is possible that I am not bearing them alone if they are written in the open.
I stopped writing in this blog when summer hit like a freight train. After an exhausting academic year, teaching fully remotely for two regular semesters, I was burned out. I took a two week break after the May graduation ceremony. When I returned to research in June, it was in-person and full of hope and optimism.
I had a lot to be optimistic about. COVID-19 cases in the U.S. were receding, even as nations like India were being violently overwhelmed by the Delta Variant of SARS-CoV-2. The U.S. had managed to achieve something like 40% of eligible persons receiving at least one vaccination by the beginning of June. The wealth and privilege of the U.S., even in spite of internal forces that would make us weak and divided, seemed to have some power to protect us from the next variant. This would prove to be wrong, but I would not know that for another month.
With cases at a record low since spring of 2020, I started returning to the physical campus at SMU. I tried to go in a couple, then a few, then all work days each week. I was joined by my senior Ph.D. student, Chris, and a new Ph.D. candidate, Sully. Together, we started working on the study of two-Higgs production at the Large Hadron Collider. I've been slowly working to turn my attention to this subject for about three years. After the discovery of the Higgs decay to bottom quarks in 2018, it was clearly apparent to me that this decay mode provided a potent tool in the hunt for the extraordinarily rare two-Higgs production process at LHC. Chris's Ph.D. theses was already oriented to the study of this process, with emphasis on the second-largest production mechanism for "HH" events, as they are abbreviated.
Sully's job was to study improving our selection of HH events for the upcoming Run 3 of the LHC. His work focused on matching trigger objects in the hardware-level decision-making system for the ATLAS experiment, called "The Level-1 Trigger" (or "L1" for short), to improve efficiency for selecting HH with bottom quarks in the final state. Needless to say, I was pumped about all this work.
On the other side of my life, my "free time" project on the Electron-Ion Collider, things were also booming. I was joined by undergraduate Hamilton Research Scholar Stephanie and a high-school intern, Justine. Together, we would study the identification of particle jets at a future EIC experiment, dubbed "ATHENA," using charged particle tracks and single-track identification methods ("particle ID" or "PID"). My colleague, Fred Olness, and I received a grant from Dedman College to do some key work for the EIC, with the aim of attracting external funding leveraged by this work. In this we were joined by a new Ph.D. candidate, Rebecca.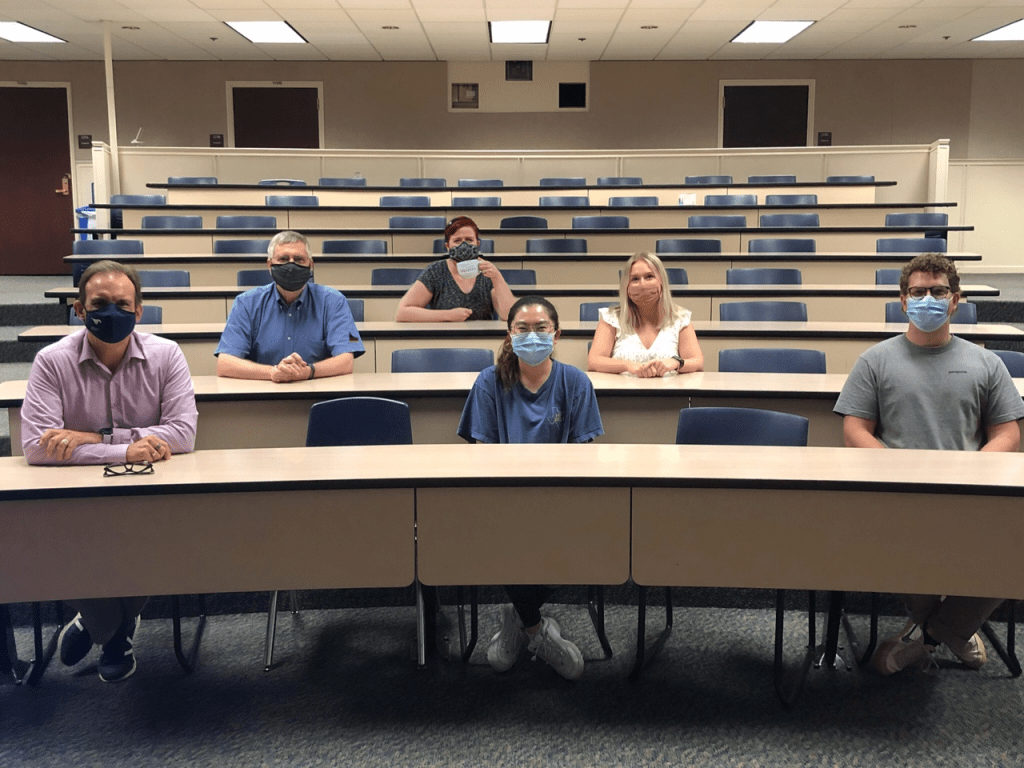 Things got off to a strong start. Then we reached the end of June.
This was the "hard time" of the summer. Jodi's father went into hospice care after a long decline from Alzheimer's Disease. We packed the car and raced off through COVID-infested Southern states like Arkansas and Missouri, ending in Wisconsin to wait for the inevitable. Knowing the ending was coming was no comfort. Over the next 14 days we spent time with the family in Milwaukee, where her dad was in palliative care, and watched him slowly deteriorate while each member of the family fell apart in their own way. I was there for one reason, and that was to make sure Jodi was okay while she tried to support her family.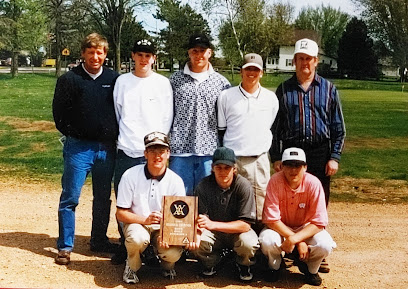 There were strange moments of joy. I did a birthday run, which originally I wanted to end at Lake Michigan but was forced, due to the circumstances of the day, to turn into a 7 mile loop. It was the furthest I have run in a very long time, and it felt amazing.
There were the lunch-time pickups of my nephews from summer school. I loved sitting in the parking lot reading a book or editing my latest book draft, waiting for them to come out from cooking and wellness classes. There was the rugby tournament at a Milwaukee park right on Lake Michigan where I got to spend time with both nieces and watch one of them play with a team that won the tournament in their age division. I love spending time with my nieces and nephews, and after 18 months of isolation this was an overwhelming family feast. All the socializing honestly burned me out.
But the inevitable happened, and dad passed away. We packed up cars one more time and headed north to the family home and the funeral. These were difficult and painful days, punctuated only by quiet moments working in the city library or running along the Flambeau River. On the last two days we were "up north," the whole family had departed for Milwaukee (including mom) and left us to deal with a broken refrigerator. Jodi and I would wake up before sunrise, sit on the front porch, read the news, sip coffee, and listen to birds and cows in pasture and the wind and the trees. These were the longest moments of peace during the trip.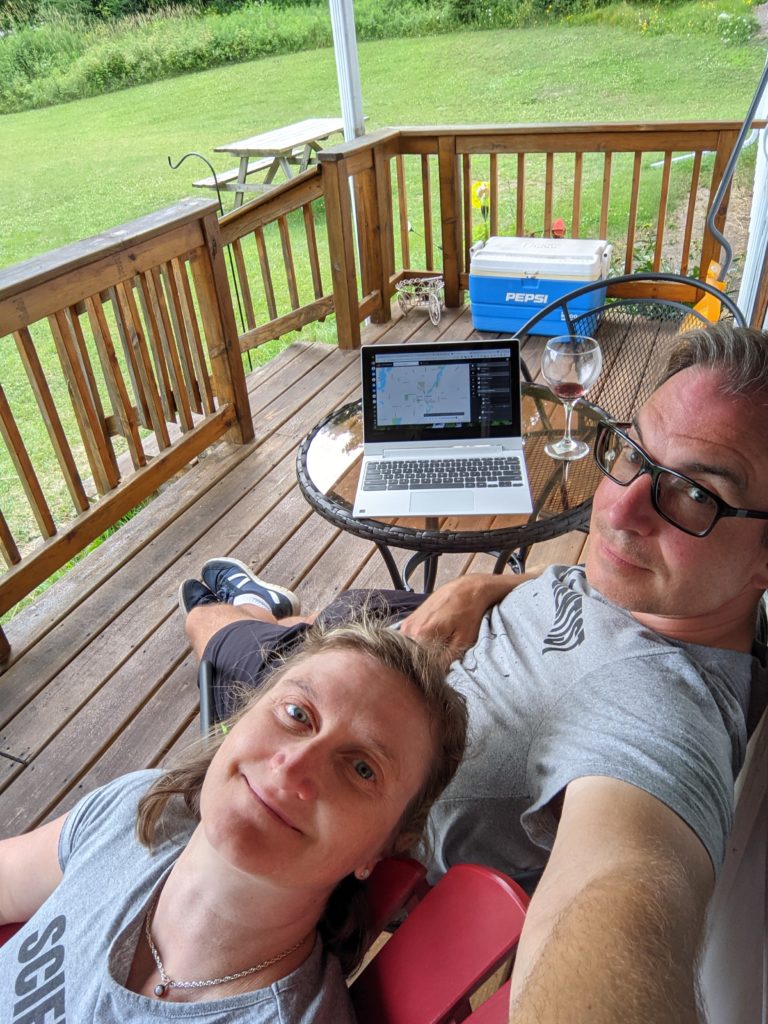 We returned to Dallas in mid-July, almost 4 weeks after we left. It was hard to reintegrate back into life at SMU, especially because during those 4 weeks the Delta Variant had been ripping through the American South and Southwest. Wherever vaccine denialists and anti-health activists had won their battles and ignorance held sway, the variant ripped through the population of the un-vaccinated. Consistently now for months the intensive care units of hospitals have been home to a huge population – 90% of infected patients – of un-vaccinated COVID-19 victims. Some, on their death beds, begged for the vaccine. It was the final self-inflicted wound of their ignorance … to pass away begging for the free prevention that could have saved them only weeks earlier.
We've since learned that un-vaccinated people are 11 times more likely to die from a COVID-19 infection than the vaccinated. Yet, even as vaccine mandates, first in private, and increasingly in public, institutions begin to spread, we still see a wall of resistance to a free, safe, outstanding preventative of the worst outcomes of the infection.
Worse, we see violent resistance to the wearing of masks to prevent the spread of the disease between persons. At SMU, masking was optional unless faculty wanted to enforce it in the classrooms. By the time classes started, cases were so bad in Dallas and the political fights so bitter that Dallas County, in defiance of the Texas Governor, ordered that masking requirements were permitted. SMU, in turn, implemented a mask requirement in all indoor spaces. This happened at the same time as the Faculty Senate handed over a list of three resolutions, including masking mandates, air circulation and filtration in buildings, and a vaccination mandate. To date, two of those three have been met by the university. Only required vaccination is off the table, and again this is blamed on an order by the Governor that, if violated, could result in the loss of millions of dollars of federal assistance to the institution.
July turned into August turned into the fall term. I've not been this tired – worn out from stress and the constant go, go, go – for a long time … maybe not since I was a post-doctoral researcher.
For months, I was posting daily wellness updates. Now, I don't have the heart. I am just worn out and tired at the end of the day, and focused on self-care and not writing blog posts. There are exciting things, of course. My Honors Physics class is home to 27 students, blowing the past record (16) out of the water. I will be teaching the second half of Computational Physics, starting around fall break. I am writing a series of books for college students, with elements for the general public. I'm able to talk face-to-face with colleagues and students again. I've manged to maintain my weight and overall physical well-being, with my latest weight coming in at 199lbs … suggesting that the summer madness took a minimal toll on my habits.
But the ongoing pandemic, fueled by the tinder of the unvaccinated, has made impossible many other things. I can't really go to workshops and conferences in person. I still have to wear a mask all the time at work (as opposed to just when I am feeling ill and don't want to spread it to others). I still haven't gone to a restaurant.
Things are looking up. The Delta Variant driven wave may crest soon. It won't subside until at least the end of the year, and since more variants are on the way there is the chance of a fifth wave. I am cautiously optimistic. I try to stay focused on my department, and research, and teaching, and Jodi. Everything else is just going to have to be on pause.