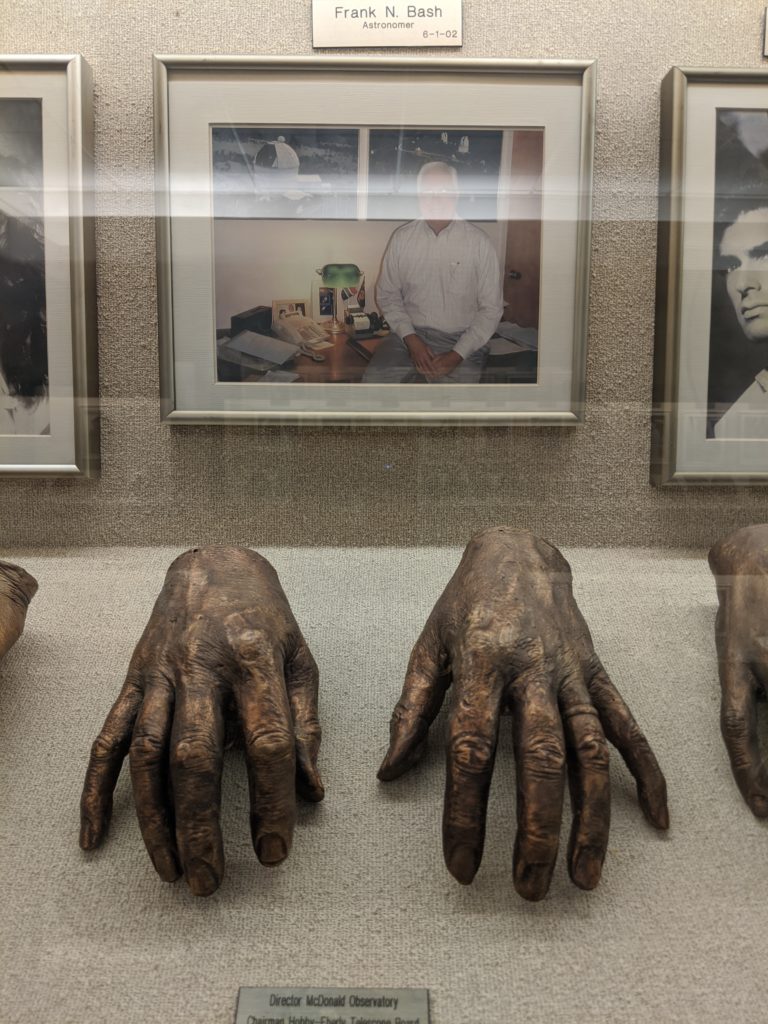 What if there were a place you could go and see bronze hands? Wait no longer. You should go and check out the Adrian E. Flatt, M.D., Hand Collection.
Thanks to an adventurous friend of ours, Jodi and I paid a visit to the collection. It is housed in the George W. Truett Memorial Hospital. According to Atlas Obscura,
In his early career, Dr. Adrian Flatt was an orthopedic surgeon who specialized in hand surgery, and it was this specialization which would lead to the creation of his titular collection. The habit of taking hand casts began with Flatt's decision to mold the hands of his patients so he could plan his surgeries. Then, in the 1950s, Flatt began making plaster molds of his fellow surgeons' hands. From these plaster molds, he would create detailed casts as an exercise to prove that there was no such thing as "typical" surgeon's hands.

Flatt expanded his collection during the 1960s, when he began chasing the mitts of bigger fish. Soon, he had collected bronze models from such 20th century giants as Walt Disney, Dwight Eisenhower, Mickey Mantle, and Doctor Seuss.

Atlas Obscura, "Adrian E. Flatt, M.D., Hand Collection"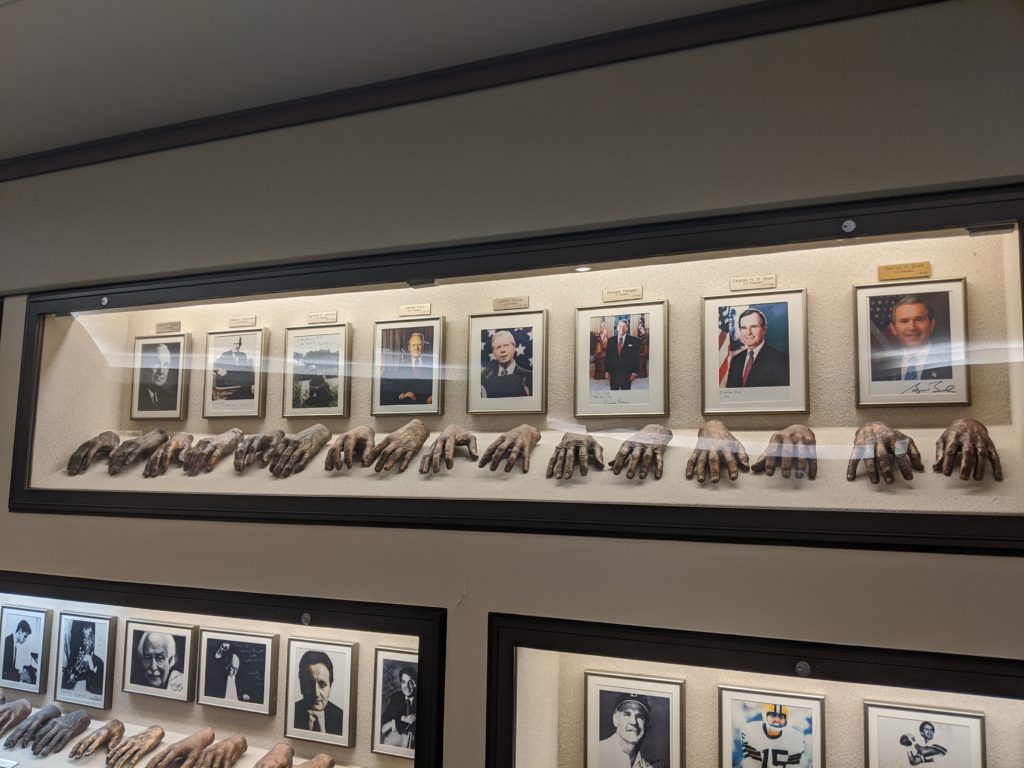 You can find in this collection the hands of U.S. Presidents …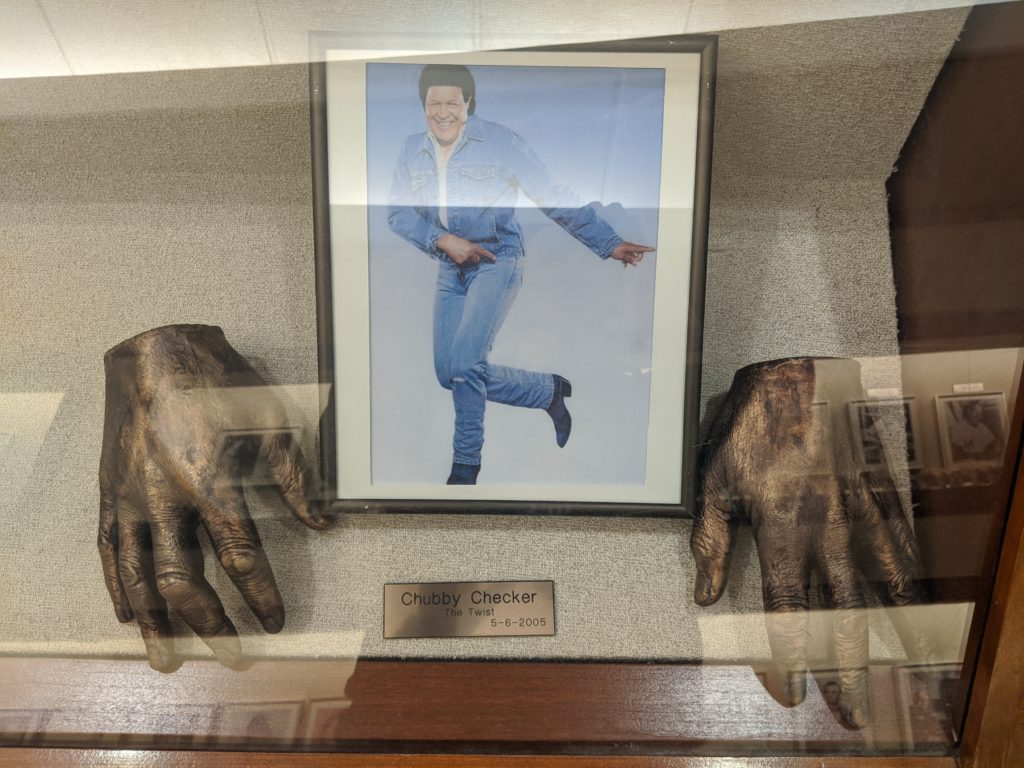 … as well as musicians and artists …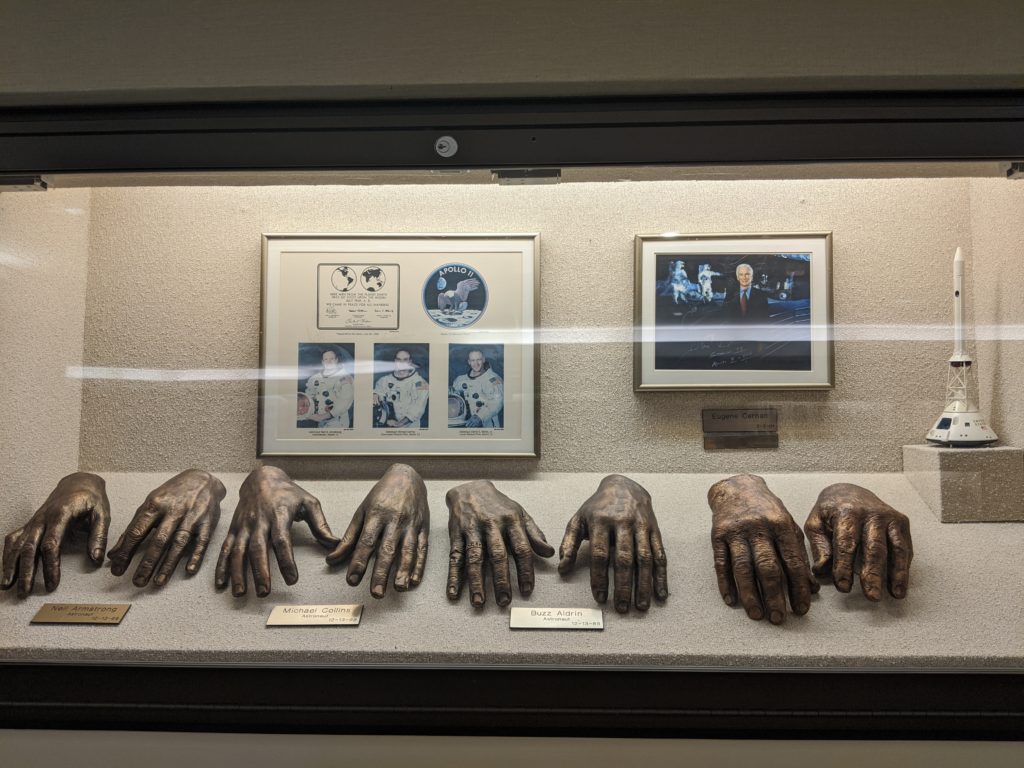 … and adventurers and explorers.