Big News! "Reality in the Shadows (or) What the Heck's the Higgs" ("Heck" for short) becomes an Amazon Kindle e-book on Nov. 1! The e-book is available for pre-order until then, so if you've been curious about the universe, curious about this book, or just want an electronic copy of the paperback, you can pre-order your copy today.
"Heck" started as a passion project of Frank Blitzer, who was an aerospace engineer and helped develop the navigation system that got humans on the moon for the very first time during the Apollo mission era. Frank's passion project evolved into something greater and became a shared passion of Frank, S. James Gates, and me over a period of many years. We completed the book in 2017 and have been looking forward to expanding the audience ever since.
I was introduced to the project by Frank's grandson, Ryan, who was a Hunt Leadership Scholar at SMU when I was the faculty advisor to that scholar program. Ryan and I first met on the orientation trip to SMU-in-Taos, when Ryan first came to SMU. Many years later, Ryan mentioned the project to me and that his grandfather and Jim were looking for input on the draft from a person with experience in the Higgs particle search. That's how I got looped into the project, first to provide feedback on the manuscript and then later as an invited co-author of the book.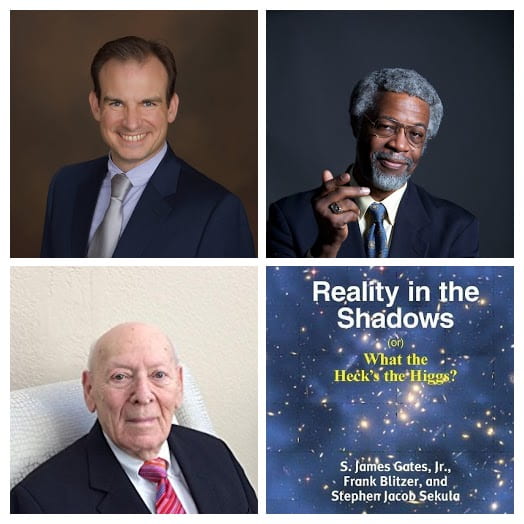 We were heart-broken when we lost Frank earlier this year. He started the book to help inspire his kids and grandkids with the wonder of the cosmos. The book has become something greater, a touchstone for all people who have a curiosity about the cosmos and want to understand how the scientific method in physics and astronomy has helped us understand this wondrous universe. It also leaves the reader clear on many of the unanswered questions, the dead ends that have been important to making progress, and where a new generation of scientist can shed their light.