Well, this is going to suck: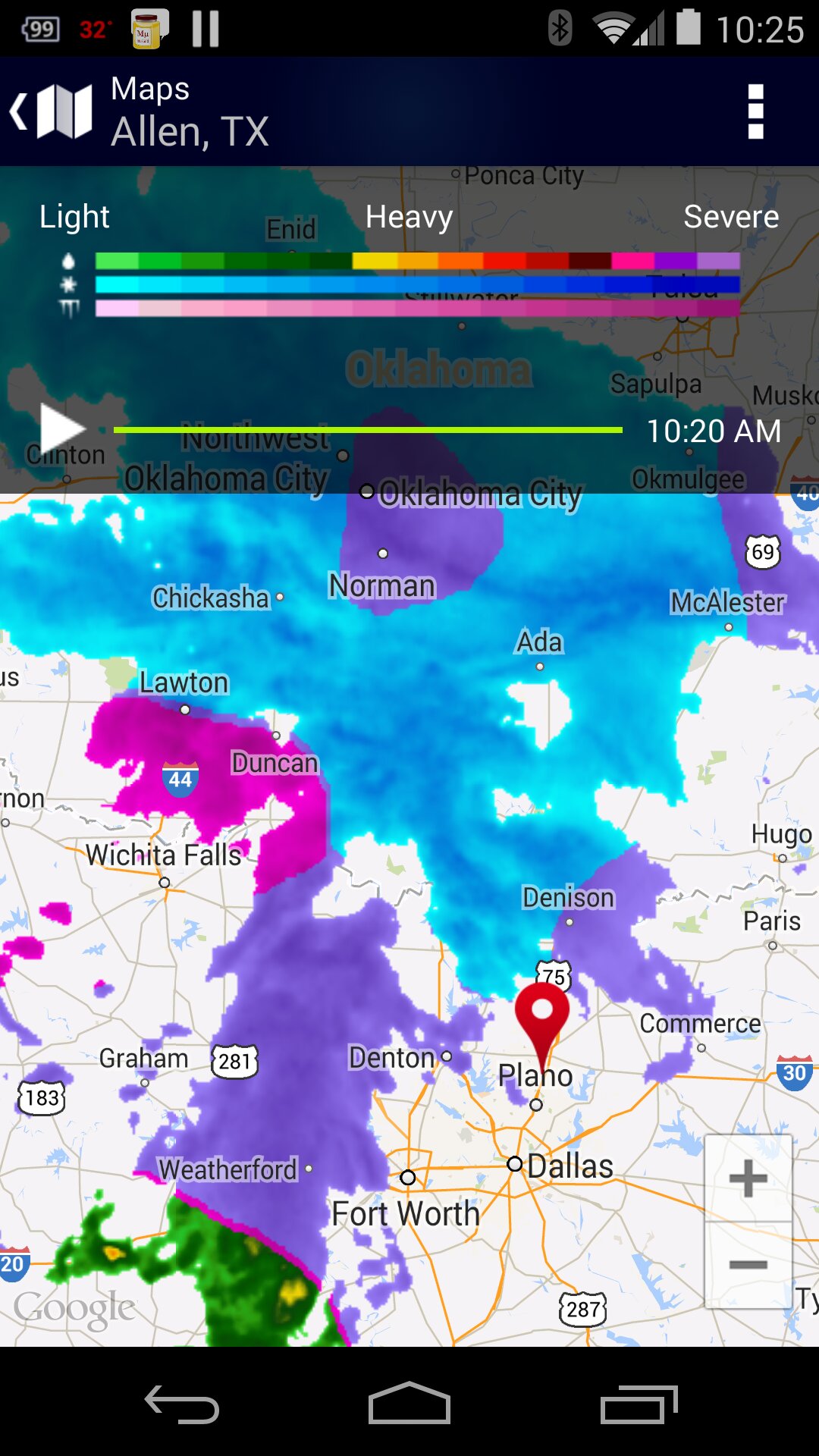 However, I learned something that is either funny, adorable, concerning, or all of the above: Dallas has something called "Ice Force 1," which is a preparedness state that means they send lots of sanding trucks (did I say "lots"? I meant "30") out to known trouble spots.
BRACE FOR IMPACT! SET ALERT LEVEL TO "ICE FORCE 1"!!!!