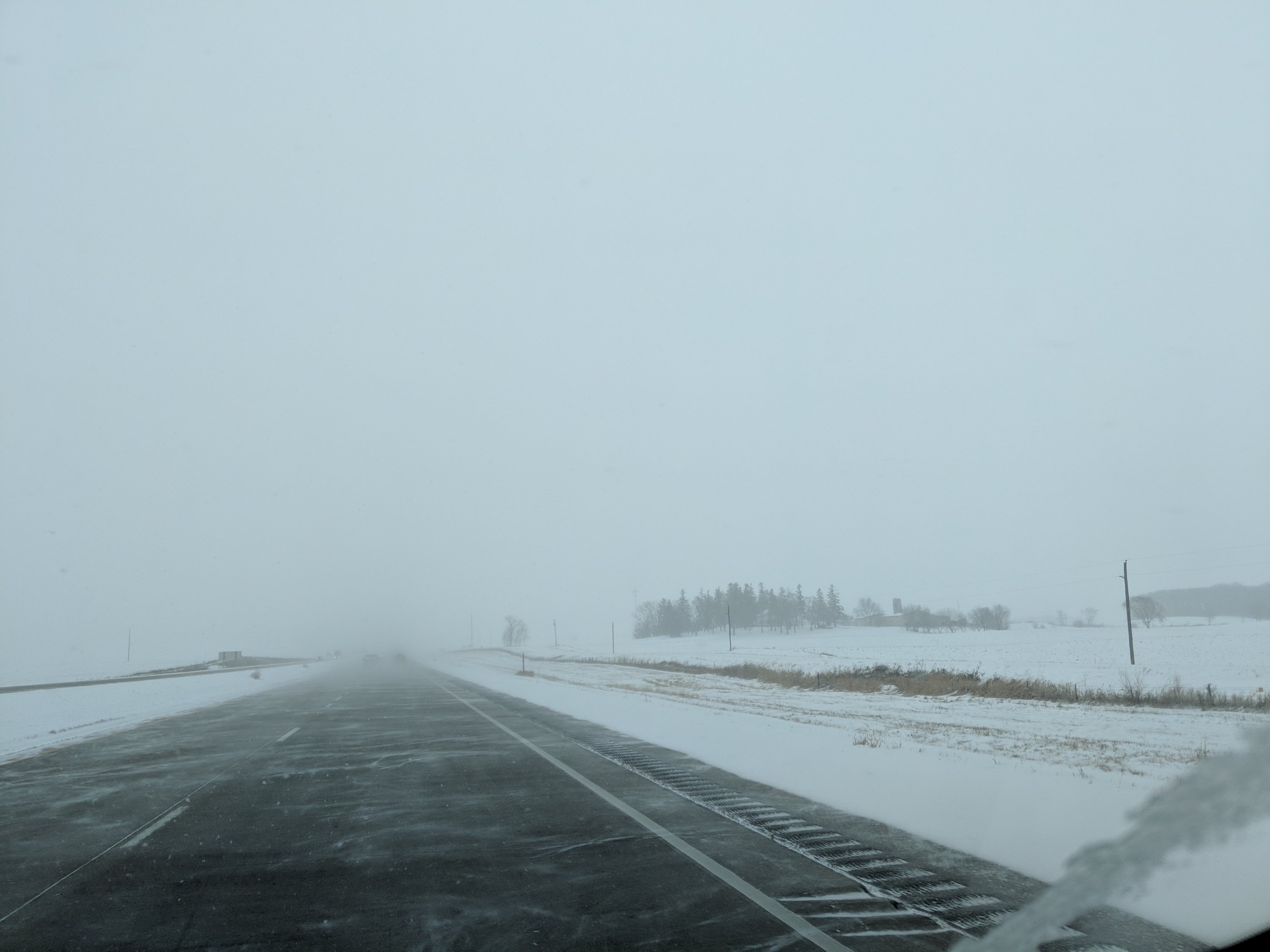 This is the second and last day of our trip north to Wisconsin. As we have continued north into the cold Arctic air parked over the middle and Northeast of the United States, the temperature had only declined even as the day grows later and the sun higher in the sky.
The cats had a very exciting night last night in the hotel room. They seemed to stay up for much of the night, running around the room and climbing all over things to explore the new space. Snowball after normally, Lilac not so much, but this is a very new experience for Lilac, who is only 7 month old.
Jodi and I had a lovely dinner at a restaurant called "Gino's" in Kearney, MO. We even met Gino. I highly recommend their pizza. The sauce is great. The pizza then made excellent lunch for today… hooray for leftovers!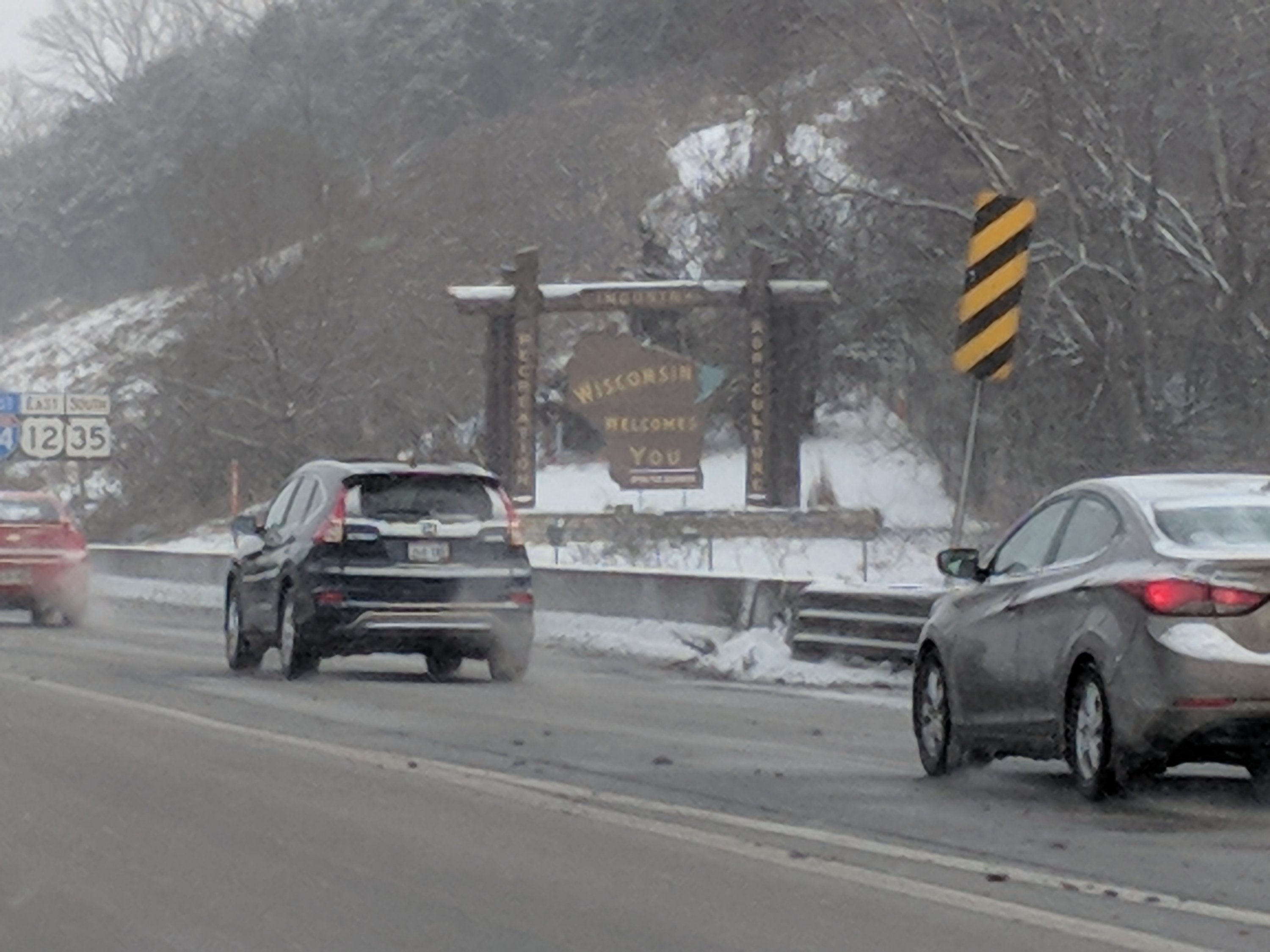 We made it to Wisconsin around 2:30. Pretty much on-time given where we thought we would be by that time of day.
Looking forward to seeing family soon!
Scenes from the road