Final Update: What Became Law
Dec. 22, 2017
You can love or hate the tax overhaul that Congress passed and the President just signed into law, but there is one thing to celebrate in the bill. More specifically, there is something NOT in the bill worth celebrating: changes to qualified tuition waivers. These changes did not survive conference committee, and were not made into law.
I would like to extend my personal thanks to Congressman Pete Sessions (R-TX) for hearing the voices of his constituents and leading a group of at least 25 House Members in a "Dear Colleague" letter railing against such changes to graduate education support in the U.S.
Update: A Look at the Final Senate Bill
Dec. 3, 2017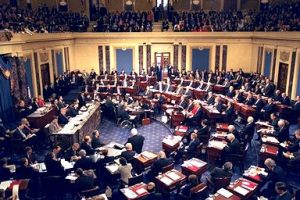 Based on comments from some people (thanks!), I had to revisit my consideration of the Senate bill passed on Saturday morning because the text I had access to was merely the one that was sent to the floor of the Senate on Nov. 28… it was far from the one finally voted on. In a sense, this demonstrates the ridiculousness of the procedure used to reset tax policy by this government: a bill, drafted within 48 hours by markup and amendment, voted on before anyone could read it or score it, and not even available on the standard congressional bill recording systems for the public to consider. But, I digress.
One commenter sent me the link to the bill [1], merely a scan of text. I had to run it through optical character recognition [2] to convert it to searchable text. This allowed me to look for mention of the provisions striking text or subsections from U.S. Tax Code section 117, the one dealing with qualified tuition reductions and qualified scholarships.
What did I find when I searched? Nothing. Indeed, the final draft of the Senate bill does not appear to touch at all this section of the U.S. Tax Code. So, my original post really still only applied to H.R. 1 as passed by the House of Representatives. 
There is still the conference process and reconciliation of the bill between the two houses of Congress. It's possible these provisions could come over from the House version of the bill. Now is the time to contact your members of Congress to influence this process. But be vigilant. This Congress is clearly willing to make sweeping policy changes under cover of darkness in very short periods of time. The average American citizen's window of influence is small, and rapidly closing.
Here is the text of the Senate version of the bill, as recovered from the scanned document by OCR. Beware! OCR is NOT 100% accurate and words and meaning may have been changed by this process. The Senate should not rush such large bills before they can be placed into their public accounting system, so I wouldn't have to do inaccurate things like this just to search the bill.
[1] https://www.budget.senate.gov/imo/media/doc/TAX%20SUBSTITUTE.pdf
[2] https://askubuntu.com/questions/267920/how-do-i-convert-a-scanned-pdf-into-a-pdf-with-text#612182
Continue reading "What now for U.S. Graduate STEM Education?"